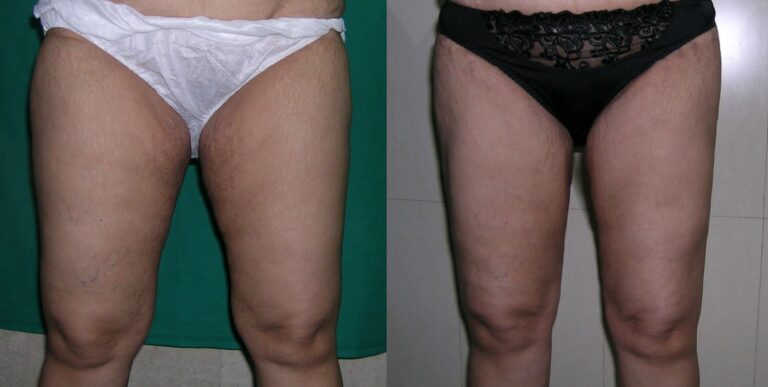 A thigh lift is performed to remove excess skin from the thigh and buttock areas. This sagging of skin is caused by weight loss or ageing. A thigh lift is an excellent way that can make the thighs firmer and give a much more attractive upper leg.
A thigh lift is highly beneficial for people with loose, excess skin as a result of weight loss by removing the excess skin, fat, and tissue to tone and refine the shape of the upper legs.
Patients may spend their first night in an overnight care facility. Bruising and swelling are to be expected as well as a "tight" feeling in the thighs.
On performing a thigh lift the candidates will more likely get a better grip into their clothes and most importantly they will achieve a more proportionate appearance. The thighs will start appearing firmer and give a much more youthful appearance.