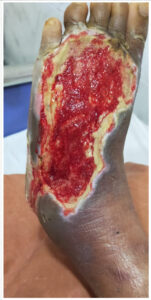 After Debridement & VAC dressing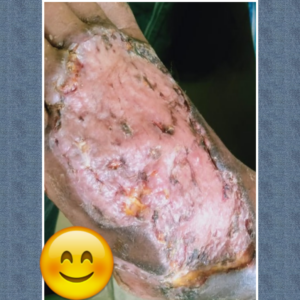 The wound healed by skin grafting
Burns are perhaps the most well-known family injury, particularly among youngsters. The expression "consume" signifies more than the consuming sensation related with this injury. Consumes are described by serious skin harm that makes the influenced skin cells bite the dust.
The vast majority can recuperate from consumes without genuine wellbeing results, contingent upon the reason and level of injury. More genuine consumes require prompt crisis clinical consideration to forestall difficulties and death. There are three essential kinds of consumes: first-, second-, and third-degree. 
There are likewise severely charred areas. This kind of consume incorporates the entirety of the manifestations of a severely charred area and furthermore reaches out past the skin into ligaments and bones.